Bradys Garage Marcedes Benz
Friday, 16 December 2016 12:26
Bradys Garage Marcedes Benz

Gowna Construction recently completed works on a new state of the art car showroom and service

garage for  Bradys Mercedes-Benz (Dublin) Ltd, located in Castleknock Dublin 15. We would like to give special thanks to EMD Architects and Alan Clarke & Associates Engineers for working in close partnership with ourselves on this job and wish Bradys Mercedes-Benz (Dublin) Ltd many more years of success in their new dealership
Irish Social Financial Centre, Inchicore
Wednesday, 02 March 2016 10:00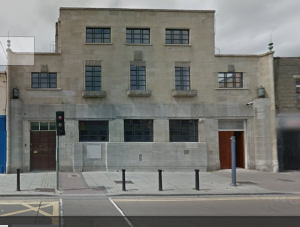 Irish Social Financial Centre, Inchicore
Gowna Construction are proud with the recent completion of the Irish Social Financial Centre in Inchicore Dublin. We completed the refurbishment of this 1943 Art Deco style building in partnership with Brian O'Donnell of CODA Architects. We wish Clann Credo many years of success from their new premises
Ciri Accreditation
Friday, 12 June 2015 15:09
CIRI ACCREDITATION
Gowna Construction is proud to announce that we have recently received approval for
the CIRI Registration (Construction Industry Register Ireland). This is a new online
resource to help those who wish to engage competent construction companies, practitioners and builders.
To be CIRI competent, construction companies must comply with the building regulations and anindustry code of ethics,
they must prove their tax compliance and meet the health and safety regulations
relating to the construction industry.